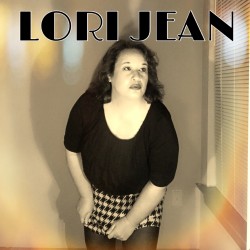 Eugene, OR

United States of America
More About Lori_Jean
---
First full sentence for Mom to plz play a record, a child sibling band, skipping school for lyrics, and abuse to her head as a toddler and adult, music was bound to her.

Lori Jean came about in 2010 singing "Come Away with Me" by Norah Jones. She is a Rock, Pop, with a bit of Alt. Country singer from Oregon. With her sultry, raspy vocals she creates raw, original tracks of many genres and themes using piano, synthesizers, and guitar riffs.

'When I write of those not here with us today, I turn to see their angel come to visit me. I became accustomed to this and would smile and look over and always be so sure they would be there. I always look to them now when I write to know I am writing the right thing. 'Lori Jean'

Lori Jean began releasing in 2011 with her first tracks release, "The Voice of Woman," under LJ Film and Music, a subsidiary of LJP Works.
Fun Stuff about the Artist
---
Life on the Street
I'm just getting it right from being out there on open mic nights all summer and performing at online venues like this. I've learned how bad sound effects can contribute to your performances and the people walking in front of you blocking you as you perform. The bass going down the throat does not feel well when one doesn't adjust it right!!?? OW!! So happy for these venues.
Embarrassing Moment
On my Christmas show I had to hide in the tub to sing cuz my amplifier kept going off with such a loud sound.
My Instrument
I love my guitar but I had to sell it to feed my son.